Upgrading your old laptop or PC or after buying some new gadget make sure that every component of your laptop is working fine. When you turn on your system it may be working find but you have to make sure that everything in your system is working fine.
4 Best Tools To Check CPU and RAM Stress Test
To check that there are different type of stress test that you can perform to know about your system stress like on memory stress test, CPU stress test, etc.
Stress test is not just performed for new systems you can also perform stress test for aging systems as well. So you can easily judge which components of your system performing well. These test give you a good idea about your system stability and you can easily know from where a potential problem is coming from.
Here we will give you some ideas about different tools that help you to test your CPU and RAM stress. we will give you a brief description about using of these tools to check your CPU Stress. These tools also help you to monitor hardware as well.
What is stress test??
Stress test put you system hardware under the high level of stress to check its stability when almost every component is working on its full capacity. These types of tests include extreme workload test, memory usage, clock speed, thermals and many more.
CPU stress test includes all components performing test when they work with their full capacity at maximum temperature. When this test is done all system cores and chips are used to ensure their working condition.
RAM stress test: This test is one of the first tests that you perform whenever you face any problem in your system like you are facing blue screen, automatically shut down, etc. RAM testing helps you to detect problem in memory.
So let's have a look at tools that help you to check your system stress. Mostly we need these type of test in gaming laptops.
HWINFO64
One of the best advance tool that you can use to test your system stress. With this tool, you can easily judge every core of your system performance. You can also track your system temperature that includes CPU temperature, GPU, RAM and motherboard. More you can also track fan speed with this tool.
Core Temp
Here is another tool for you that help you to find out your system condition. This is one of the simple tool. With this tool, you can judge real-time temperature and load percentage of your CPU. This tool is more advanced for Intel CPU user because for Intel it will tell each core condition but for AMD system is will only tell the overall condition.
More you can also know about voltage that your system is consuming.
CPU Stress Test Tools
Whenever you are going to check your system stability after overclocking first thing you have to check is its temperature. The tool that we recommended now is more reliable tool to check your system temperature.
Prime95
One of the most popular tool for CPU stress test. This tool will easily tell you exact condition of your system with a heavy workload. You can easily run this tool for 5 o 6 hours to get exact system condition.
You can easily know about your system condition with this tool. Prime95 can easily check your CPU and RAM stress at the same time. You can also check FFT's parts to check the issues with the help of this tool.
CPUID HWMonitor
If you are looking for temperature counting tool HWMonitor is the best. This tool will give you the exact and real-time info about clock speed, power usage and thermal temperature.
Different components have different max temperature but make sure your CPU temperature is alway under 75C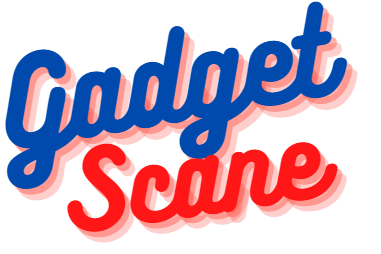 Love to read and write about latest emerging laptops in the market that everyone can easily use for their daily routine work in limited budget bracket you can also mail us at [email protected]