There are many laptop brands in the market but two well-known and popular brands are Dell HP. Both of these brands are famous for their high quality, competitive price, productivity and innovations in their laptops. They have a good reputation in the tech world to produce reliable and quality products. Dell laptop vs HP laptop which is better?
Dell or HP laptop which is better
Our experts have been searched on both brands to find the realistic answers of this question. Really it is not an easy task to choose one between the two big brands. But you can use some benchmarks to select one of them according to your requirements and budget. In this article we will discuss some major factors that you should consider before choosing a laptop from Dell or HP series.
HP focuses on producing affordable laptops for casual users and for businessmen while HP targets sophisticated and style conscious users to manufacture sleek and stylish laptops with advanced features.
Appearance
Everyone loves to buy a good looking laptop because laptop is not a just the necessity of modern life but it is also a fashion accessory. Appearance matters a lot to finalize a laptop for any specific purpose. Sometimes users ignore the specifications and prefer a beautiful and attractive laptop rather than buy an average looking laptop having a powerful specification with better price. Although it is not a good idea but aesthetic sense of laptop users enforces them to do that.
Appearance of Dell
Appearance of HP
Dell manufactures casual and standard look laptops. They concentrate on specifications and price.

They always try to make affordable machines with good specifications. Dell laptops are perfect for students and office going persons.

They also give a choice to their customers to choose their favorite laptops from a huge range of beautiful colors.

Compared with Dell laptops HP laptops are more attractive and good looking.

They concentrate to produce a sleeker design which ultimately gives off a sophisticated looking.

HP target users are style conscious and perfectionists.

If budget is not an issue to buy a laptop, then you can choose a range of HP laptops.
If you are looking to buy a laptop for your office, then definitely HP will give you a professional look on the other hand if you are looking to buy a laptop for teen or casual use then the range of Dell laptops would be more appealing. You should keep in mind that you have to pay more to get more.
 Price
One of the main aspects to choose anything is the price. To choose the best laptop for you depends on your own budget. Even if you like HP brand but your budget is not up to the mark then it might be possible that you will not get it. You have to be realistic with your budget.
Price of Dell
Price of HP
Dell vs HP laptop comparison shows us that Dell laptops are much cheaper than HP laptops.

To produce affordable laptops doesn't mean that their quality will be low. Every company has its own policy to select the price of their products.

Dell brand priority is to make affordable prices while HP prefers appearance.

HP manufactures stylish and sophisticated laptops specially designed for professionals and high end users.

Dell is famous for making casual and high end affordable laptops while HP brand is more expensive than Dell.
If you are looking for a high quality laptop with a tight budget, then you should consider the range of Dell laptops. At this point you should keep in mind that HP sells their laptops by their dedicated retailers while on the other hands Dell sells from their specialized vendors.
Features
Both brands have introduced different features and it is a continuous process to enhance them with the passage of time.
Features of Dell
Features of HP
Dell is not optimizing the design of their products rather they are much focused on reliability and power on the other hand HP laptops come with better design ideas.

Dell has introduced sleek design concepts which are widely popular among many users around the world.

For gamers, they have made Alienware laptop line having a slim profile with backlit keyboard to appeal to many gamers.

This matchup will definitely be won by Dell. Component area is the Dell forte. Dell always installed powerful components inside their latest series to enhance the productivity.

If we compare features of HP with Dell than HP hands on a greater number of features than Dell.

Basically HP concentrate to produce entertainment centric laptops. It is obvious that these kinds of laptops will have more features with attractive looks.

When someone is interested in buying a laptop for multimedia or entertainment use they always care to go with those laptops having good specifications and good looking and their choice will be HP.
There are two very famous lines which are the best produced by these two brands Dell Inspiron Vs HP Pavilion. There will be a higher chance that you have to pay more to get your dream laptop.
Performance
Before buying a laptop you will be very much concerned about the performance of the laptop. The final outcome of any system is its performance. Whatever you are paying for your laptop, you aspect that its outcome will give you benefit as you required. Performance of any laptop depends on its components. Every brand tries to make reliable machines to install latest components.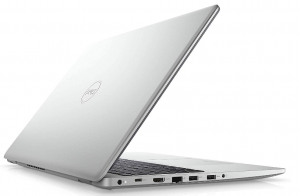 If you are brand-loyal than picking a laptop of any brand means that your half decision has been done. To know the performance, you might check the reliability of company's products, general user experience of that brand and customer service they delivered.
Performance of Dell
Performance of HP
If we talk about the performance of Dell laptops, then overall performance of Dell laptops is quite satisfactory but you have to choose one of its six main families Inspiron, XPS, Precision, Latitude, Alienware and G Series.

These series have made for specific kinds of users like Alieware series is made for gamers while Latitude series is for office users.

HP has main concern to manufacture laptops for entertainment and for professionals therefore their performance is always good enough for high end users.

HP also has some popular laptop families for different kinds of users like HP Elitebooks are designed for business while Spectre line are premium ultra-portable laptops.
Hardware
The core of laptop's performance based on the hardware which is used to make a laptop. If hardware is powerful then automatically a laptop will give high performance and will fulfill the demand of customers. If a laptop has a very attractive exterior but is not equipped with latest hardware, then it cannot perform well and will not retain its potion in the competitive market. Technology change is very fast. Everyday new technologies are emerging in the world to replace the old ones. Only those manufacturers can survive who run with the pace of fast moving technology and competitive environment.
Hardware of Dell
Hardware of HP
Dell is not just concentrating on the price but it is also developing laptops with the latest hardware.

Dell is constantly introducing different kinds of laptops for all classes of users to increase its customers.

Dell concentrates more on functionality than design which is only possible to use high quality hardware.

Dell is using good stuff to manufacture a large line of laptops especially a business grade Dell laptop like XPS is made with high quality hardware.

HP also focuses on the exterior and interior of laptops which finally result in developing great quality laptops.

HP used latest hardware to manufacture high end laptops of entertainment or professionals without compromising the price and quality
Reliability
It is an attribute of a laptop to get consistent performance of any hardware or software product according to its specifications. It is also a very important aspect of a decent laptop. This attribute must be considered before buying a laptop. A reliable product is free of technical errors. Manufacturers continuously try to enhance the reliability of their products to eliminate the bugs in early releases. The reliability improves gradually. The Institute of Electrical and Electronics Engineers (IEEE) sponsors organizations to promote industry wide acceptance of a systematic approach to develop reliable products.
Reliability of Dell
Reliability of HP
Dell is the second largest sellers of laptops in the US.

Dell reliability is better than the HP because of its powerful components and high class customer services with full backup of warranty.

HP is the largest seller of laptops in the US.

Generally, HP has been reported more problems with core components than Dell and these problems are not solved easily.

You must need technical support by the company to solve core components problems.
Dell and HP both are big names in the technology industry. They work hard to produce reliable products. Both brands are in the list of the most reliable laptops brand of the World. Dell and HP are big seller of laptops. Their products are up to the mark with great customer satisfaction.
 Innovation
It is a one of the most significant factors in the Dell Vs HP debate. Basically Innovation is the method to find new ideas to make new products with advanced features. Both companies are continuously experimenting different technologies related and design concepts to produce more productive laptops. Only those companies can stay in the market who adopt innovation and strongly believe in positive change. Without adopting the innovation, you can lose your existing customers and cannot attract potential customers.
Innovation of Dell
Innovation of HP
Traditionally, Dell is famous for producing bulky and average power laptops for business purposes.

Although some thin design lines have also been introduced but majority are thick and heavy on the other hand HP is well known for their sleek, stylish and sophisticated laptops for gamers and professionals.

The Research and Development department of Dell is working hard and has a very clear goal to expand its market share with continuous innovation of their laptops.

Dell Precision Series is the best example of innovation with adequate power and memory that makes it the best video editing laptop in 2020.

Another related example of innovation is the Dell's Alienware laptop series which allows users to customize settings according to each game requirements.

HP is also adopting proper research methods and studying the consumer behaviors to make their laptops according to the customer requirements and fast changing market trends.

The ENVY series of HP laptops is innovating with the use of natural materials to attract style-conscious customers.

HP Elite 1000 series designed for work styles which is offering brightest business detachable and convertible ultrabooks.

These laptops are the best innovation tools in the modern world.
Productivity
It is also a core factor for any laptop. Suppose if a laptop is stylish but is not very productive then it might not be worth it for you. Consumers pay for machines to get productivity. A productive system is one that is powerful, durable and easy to use. Vendors of laptops are adopting different techniques to increase the productivity of the laptops.
Productivity of Dell
Productivity of HP
Dell has introduced laptops with fingerprint sensors and IR cameras to make their notebook more secure.

These features not just increase the security level but it also gives ease to login systems without remembering passwords to make it easy to use.

Dell Latitude Mainstream laptops produce exceptional productivity with an affordable price.

HP on the other hand not just installing fingerprint sensors but also producing laptops with security chips and many other military grade security features to enhance the productivity of laptops.
Dell and HP both are manufacturing Dozens of new kinds of laptops which offer performance, comfort and with long lasting battery life. People use the internet extensively which increases the external security threat. All laptop brands are taking precautionary measures to minimize the security risk and save the user's data.
Laptops developed for students, professionals and researchers tend to require more productivity features. Research is a systematic investigation of anything in order to establish facts and reach new conclusions to develop more productive systems. A productive system can lead you to develop new and exciting products. As we know laptops used to help us with our work. Over the years laptops have immensely improved in terms of productivity and performance to make them more responsive and faster which minimize your workload. A productive laptop can give a reliable performance.
 Mobility/Portability
Information technology is penetrating our lives much deeper day by day. Every laptop user loves to adopt on the go lifestyle and it is only possible if your laptop has a feather light weight, compact size and long lasting battery life. Laptop is preferred over desktop because of its flexibility and portability. Whether you are a student or a professional, one of the main purposes of buying a laptop will be to get the ease of mobility.
Mobility/Portability of Dell
Mobility/Portability of HP
Dell is producing ultra-portable laptops to make your computing experience more productive. Dell Latitude Ultra Portables is a combination of thinner and smaller profiles having a long lasting battery life to travel with your mobile anywhere and anytime.

If mobility is your priority, then you should consider Dell Precision series laptops which are well known for their excellent combination of performance and mobility.

Dell is producing high performance and ultra-portable laptops with acceptable quality for all budgets.

Dell machines are especially favorite for low budget laptop customers.

HP focused on making ultra slim notebooks which are definitely lightweight to make them super portable.

Mobility of laptops enhance not just with lightweight but it should also have a long lasting battery life.

HP laptops are ideal for those who don't care about budget but just want to buy sleek and stylish laptops.
Mobility gives you the peace of mind to work with your mobile without bonding you at your home or office. Life on the go life-style required ultra-portable laptops with powerful battery life to get maximum productivity.
The statistics show that the laptop market is developing much faster than the desktop because of its great portability that gives you freedom to work while on the go and the market of such machines is being improved very quickly. Thanks to the mobility which allows us to access our data anywhere.
Services and warranty
Whether you buy a cheap laptop or an expensive one, you are a customer of a certain brand and have the same rights. You expect good customer service and the warranty that the laptop comes with. The reasonable warranty increases the customer satisfaction and the loyalty of the customers for any brand. The types of customer service and warranty of both brands have some major differences.
Services and warranty of Dell
Services and warranty of HP
Dell is always a one step ahead over HP in both Services and warranty related matters. The after sale services of Dell are remarkable because they create direct contact with the end users.

They are available 24/7 and 365 days over the phone and also available online to solve the customer issues.

If you call Dell technical support you will get a personal assistant to help you out to solve your issue which is very helpful for all users.

If you are short tempered or a frequent traveler and cannot wait to solve your laptop issues, then we will suggest you to choose Dell laptops because you don't need to worry about crappy customer service and it also offers customer support in many countries.

Dell is very much concerned to reach their users on time to provide them high standard customer service because it is a reputable brand for their quality and support.

HP offers very informative blog posts, forums and websites which are suitable for those customers who don't mind reading long posts to solve their laptop issues on its own.

HP website is very informative and comprehensive for their laptop users. HP customer service is not as quick as Dell.

HP customer service's response time is longer than Dell.
Only a small problem can create a big problem and worry whether you are a student, casual user or a professional laptop user.
Comparison of Dell and HP Laptops in a glance
 Points
Dell Laptops
HP Laptops
Appearance
· Casual and standard looking

· Suitable for students and office use

· Large range of colors

· Attractive and good looking

· Sleek and stylish

· Developed for sophisticated users

Price
· Affordable and competitive price

· Sells by their specialized vendors

· Expensive than Dell

· Sell by their dedicated retailers

Features
· Average features

· Concentrate on reliability and powerful

· Strong components

· More advanced features

· Entertainment centric

· Concentrate on design and look

Performance
· Satisfactory overall performance

· Perfect for all budget users

· Exceptional performance

· Perfect for high end users

Hardware
· Reasonable hardware
· Advanced hardware

· Latest components

Reliability
· Most reliable laptop brand

· The largest seller brands in the US

· Most reliable laptop brand

· Second largest seller brand in the US

Innovation
· Strongly believe on innovation
· Developed innovative laptops
Productivity
· Highly productive
· Extremely productive
Mobility/Portability
· Satisfactory portability
· Highly portable
Services / Warranty
· Quick customer service

· On time delivery

· Reliable warranty

· Customer service centers in multiple countries

· Not as quick as Dell

· Informative website and blogs

· Longer response time