How much storage do I need on my laptop is one of the most common questions that people ask us. Basically it depends upon your usage. We will try our best to give you proper answer to this common question.
How Much Storage Do I Need on My Laptop
First thing first! for what purpose you need laptop if you use if for personal use like you just have some photos, movies that you watch in your sphere time and after that you delete them then 320Gb storage is enough for you because you are not going to save some important data into your laptop. You can easily remove old movies from your laptop if your storage space is full.
So after reading this you can get the answer to your question. Once i was at a computer shop and discuss different issues with shop keepers like SSD, HDD, etc. so someone comes to me ask different questions like how much space is enough for a student laptop that we can only use for study purposes.
So here is make a complete review about How much storage space do i need in my laptop???
That's why I decide to write a proper article on this issue that people facing while choosing a laptop for them.
But the situation is totally changed when it comes to a professional level laptop like laptop for photo editing, vloggers laptop, designer laptop, or gaming laptops then you need more and more space in your laptop that mostly starts from 1TB and beyond.
We just make a simple flow chart to help you out about laptop space issue
How much space do i need
Word processing and personal usage 320GB space is enough
Web suffering with some limited download 320GB space in enough
Photo editing laptops 750GB is enough for startups
Gaming laptops 1TB space is enough for start game
Graphic designing 1.5TB space is enough Video graphy 2TB space is required
Now let's discuss about SSD (Solid State Drive) and HDD (Hard Disk Drive)
First of all we want to clear about SSD and HDD. SSD solid state drive and HDD hard disk drive. Both are hard drives that we use for data storage.
COMPARISON OF SSD AND HDD Disk Drive
| Name | SSD (Solid State Drive) | HDD (Hard Disk Drive) |
| --- | --- | --- |
| Size | 2.5 inches | 2.5 to 3.5 inches |
| Cost | Expensive | Cheap |
| Capacity | 1TB to 4TB | 160 GB to 10TB |
| Noise | No Noise | Noise Can be heared |
| Heat | No Heat | Generate Heat |
| Speed | 30% higher then HDD | Low as compared to SSD |
| Magnatic Effect | No Effect | Magnetic can erase data |
| Encryption | Fully Encrypt | Fully Encrypt |
HDD (Hard Disk Drive)  How it works
Everyone is familiar with this name this is one of the common disk drive that we use in our laptop to save our files and data. HDD drive is common and cheap disk drive that is available in different capacities space from 160 GB to 4TB.
These drives are easily available in every place and commonly used in old laptops. Because of their affordable price these drives are the most common disk drive that is available on the laptops. Usually, the size of these HDD drives in 2.5″.
How does HDD Work
HDD drives save data even your laptop switch off, unlike the RAM. When you start working or turn your laptop on these HDD start working with the help of kernel that load OS file from HDD to RAM so user can access data easily.
On hard disk drive data store on rotating platters that include magnetic head that allows read and write data on drive. So this is the basic rule on which your HDD drive works and you can watch everything on your laptop screen.
HDD disk drive has magnetic head, Spindles and spinning platters that consume more energy, also take more time to transfer data from different components. But on the other hand, these drives are less expensive as compared to SSD drives.
Another drawback of HDD is it can skip or sometimes fail if someone use these drive toughly. This is concern on laptop mostly but we can not face this type of problem with desktops.
How does SSD (Solid State Drive)works
SSD is now the most famous hard drive that we can get with our latest mechine. These drive boost up your laptop speed because of many reasons. But the main reason behind the speed is its data transfer without including any moving part in it.
So if you want to speed up your laptop you can also use SSD drive in your laptop. Some time these SSD drive also cache the data to speed up process. One of the best smart technology that we used nowadays in our laptops.
SSD use semiconductor to transfer data from one place to another, where as HDD drive use magnetic media to transfer data between components. SSD drive is just working like a flash memory that we used to save and transfer data from one place to another place.
So you can also remember SSD drive as nonvolatile memory drive that we used to keep our data safe without any power source. The only difference that we judge is USB is just like and external source of data. Where as SSD is the internal source of transfer data from one place to another.
SSD use floating gates to transfer data all that gates make up grid that called page. But updating data in SSD is little bit tricky because all data need to be refreshed on page when any portion of data need to be update.
There are some points about SSD
Faster load time for gaming laptops
SSD drives use less energy
Use less energy so cannot generate heat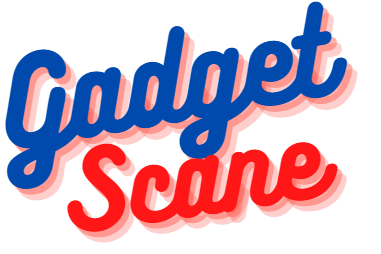 Love to read and write about latest emerging laptops in the market that everyone can easily use for their daily routine work in limited budget bracket you can also mail us at [email protected]