How To Fix a Cracked Laptop Screen Without Replacing It?? The cracking screen is one of the problems that we face while using laptops. Sometimes you close the laptop with an ok screen but when you open it you find cracks on the screen. Then you start thinking about repairing the screen. So many people ask this question that how to fix laptop screen without replacing it.
How To Fix Cracked Laptop Screen Without Replacing It
How can we break our laptop screen accidentally??? Sometimes we are in hurry and put laptop in our bag and anything in bag like laptop charger or cable can become the cause of crashing our laptop screen. In my case, I am also facing the same situation once I was in hurry and laptop charger was already in my bag and in hurry I put my laptop with charger pocket.
When i open my laptop to complete the work that was heartbroken moment for me my laptop screen was badly damaged. At that time i don't know what to do with my broken laptop screen. I have to complete my task within limited time and don't have money to purchase new laptop. As you know we need some extra money to buy new laptop.
So at that time, i was thinking to repair my laptop screen because i was not in the condition of purchasing a new screen for my broken screen laptop and i need my laptop badly at that moment. So the only option open for me to repair my broken laptop screen.
I start searching online on my mobile but find many spam methods that really don't work and waste lot of time. So i am going to share a valid method that works for me and i was able to repair my laptop screen.
Step By Step Guide to Repairing Cracked Laptop Screen
Before repairing the damage screen you need to check properly your motherboard or your graphic card. Sometimes there is problem with our graphic card we are about to change our laptop screen. You can check graphic card by adding your graphic card in any other laptop.
Or you can use short keys to check your graphic card properly. If you are fully satisfied that your graphic card is not working then choose the option to repair your screen.
The thing that you need to repair your laptop screen
Screwdriver more preferably magnetic screwdriver
Container to place all your screw in that
Nito-tape to fix laptop screen crash
Guidance to fix the cracked screen
Before opening your laptop screen check these things properly so you cannot face any problem after repairing screen.
Check the laptop internal screen attachment
Note damage percentage of your screen
Check battery is your battery was in working percentage.
After doing all these things when its confirm that the problem is in your laptop screen if time to open the laptop screen from front. You can easily find little screws in front side of your laptop screen. By using screwdriver you can pull out that screw easily.
Now Carefully remove the cover of your laptop screen. Remove the bezel from the screen check the screen cracked if it's small. Don't worry about it you can easily repair it. Apply any thin object on broken screen and apply little bit force.
Now your screen will be free for bazel and remove the LED screen if the cracked part is big then you should remove the screen and replace is careful.
After that you need to sum up every thing properly and at this time if you choose magnetic screw it will help you a lot. Fix the screen propely and here you need to check wire connection
You can also read more about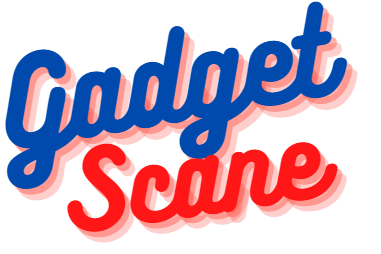 Love to read and write about latest emerging laptops in the market that everyone can easily use for their daily routine work in limited budget bracket you can also mail us at [email protected]